Rent Pinned Posts On Any Of My Groups By The Month - Ask Me
This page outlines my facebook group rules and you should read this entire page before requesting admission to any of my facebook Support Groups. Of course, facebook has its own extensive set of rules and policies that affect your use of the social media giant as a whole (you should read those too). These rules are a simple addendum that applies only to the groups I operate, manage, and administer. (Updated: December 6, 2019.)
I really don't like rules at all and I wish I didn't need these. The people that take the time to read them probably don't need them anyway and those who need them never seem to read. Blah! But at least I don't have to feel bad when I ban a spammer from the group! And that's what I will do. Spammers, and others who don't follow these rules, are banned as soon as they are discovered -- permanently and without recourse. Don't bother trying to tell me, "But I didn't know!"
Since some of my groups get as many as 50 to 100 new member requests, or more, per day I don't have the time, nor the interest, in researching every person who asks to join. In most cases I will decline membership to those who seem, in my judgement and for one reason or another, to be spammy. That may not actually be fair but it has cut spamming by over 90% and, for me, that IS fair!
My groups are intended as a safe place to share, explore, engage, discuss, and seek help. You can disagree, take exception, argue your point, but don't get personal about it. The main point is to ask questions, provide answers, share on-topic information, and help each other.
For those groups that provide questions to be answered before your request to access the group is approved, you must answer at least the first question, or respond to the first option, or your access will be declined. Providing your email is entirely optional. If you join multiple groups you only need to provide your email (if you wish) one time. You must still answer the first question or option. Even a simple "no" or "no thank you" will suffice.
These are some of the best groups on facebook and it has little to do with me. It is the wonderful members (like YOU!) who read the rules, follow them, and participate when they can. Together, we all win. Thank you!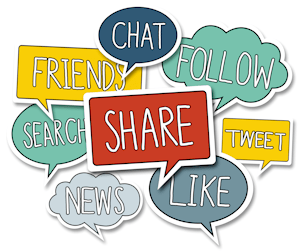 My Facebook Group Rules
Most of my groups are public but they do require you to request access and be approved. Some of my groups have three (3) questions presented upon your request to access the group; some have only 1, and some have none at all. Please respond to all questions (or options) in every case when offered.

All of my groups are for English language posts only. That fact that you don't know English and can't read this rule makes no difference to me. There are no second chances on this one. Post in a foreign language and you will be banned permanently, forever, with no recourse. Please post in English. Google Translate is available.

Please do not post help wanted, work wanted, or other job related posts in the specific topical or general purpose groups. All job posts belong in the WordPress Job Board here: https://www.facebook.com/groups/WPJobBoard/.

New members please DO make an introductory post so we can all know who you are, what you do, where you are from, etc. This is NOT required but it is encouraged. Feel free to include contact information like website link(s) or email or facebook page links. DO NOT post introduction or "Thanks for adding me" or any other comment on the PINNED post(s). Do feel free to "like" the pinned post if you wish, especially if you are not going to make your own introductory post, just so we know you got into the group OK.

Posts must be directly related to group topics only. I manage several groups and break them out by niche or topic so there can be more focus within each group. Any post in a specific group needs to be on that specific topic. For example, posting about WordPress themes in the WordPress plugins group will result in your post being deleted and you being banned. Yes, they are both WordPress groups but the title should make it clear that the nature of the group is specific, in this example, to plugins, not themes.

Start new topics in their own thread, not as a comment to someone else's thread. Comments are always welcome but should be about the original post or another comment in the thread. Starting a new topic as a comment will get you banned - especially if you are promoting something not related to that thread -- even if it would otherwise be allowed in the group!

If you post about the same book, theme, plugin, etc. more than once, do so only with reasonable frequency. Some groups have more traffic than others. Your same post should not show up more than about once in 6 to 10 screens. Beware of auto-post apps that will get you in trouble here! I will remove the newest offending posts so a correction or update should include removing the previous in-error post yourself if you want the new one to be kept. Consider bumping and, if necessary, editing your existing post instead of adding the same one, with new information, again. If you are posting to dominate the time line you will be banned.

I DO ALLOW, indeed I encourage, self-promotion, advertising links, even affiliate links, in most of my groups. If not, it is clearly stated in the pinned post (No second chances for those groups!), but those promotional posts, comments, or links MUST BE ON TOPIC for the group. If it is relevant, feel free to share it, whether commercial or otherwise.

When found, I immediately ban spammers. Posts of nudes, sex videos, and the usual childish junk that some people think is cool to flog to the groups, and sales/promo posts for off-topic items like sports shoes, sunglasses, and saris, will result in permanent banning. In my WordPress Plugins group, for example, posts about themes, site migration, hosting, etc., while they may be related to WordPress and even helpful to WordPress plugin users, are NOT about plugins and will result in immediate banning. I don't know why this idea seems so hard to understand by so many who do it anyway.

It should go without saying, groups are about sharing, learning, helping, participating. There is, however, no obligation to post, so don't feel pressured. Those who hang out just to read what's being posted or who come to find ideas, information, or help in the threads, or just for the great coffee, are just as welcome in my groups, just as significant to the group success, as those who post. Good members are always welcome whether you post or just read.

Interaction should be civil. It is okay to disagree but do not make it personal. We can all be wrong without being stupid. We can all make mistakes. Typos and misspellings, while they may be pointed out for the sake of correction, are not life shattering, earth-bending, occurrences. Take a deep breath. Get a life. Or whatever is required. Be calm and move on to the next post.
Having this single page of rules for all my groups means I can easily update them in one place. And there will probably be updates so check back from time to time. Your comments are welcomed below...