We all know, or at least have probably heard, that video is a powerful and important way to get our message across. There are lots of tools we can use for video, too. Some are free and some cost, well, a bundle! Price doesn't determin quality, ease of use, or effectiveness, either. Here's a good one that just happens to have a free (limited) option, too, so you can try it out.
Check out Powtoons at http://www.powtoons.com. I think you will find it useful.
If you would like the features of Powtoons but in a desktop app for one single purchase price, take a look at VideoMakerFX (Video Maker FX) and save!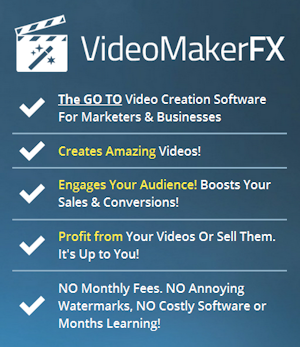 Click Image To Visit Information Page
---
Click Your Favorite Social Media Site Icon To Share This Page/Post With A Friend...