It was 1967. Songs like Happy Together (The Turtles) and Groovin (The Young Rascals) were in the top ten. It was the top half of the 60s after all, with Woodstock just two years away. Canada was 100 hears old, I was 16, and the car was 10.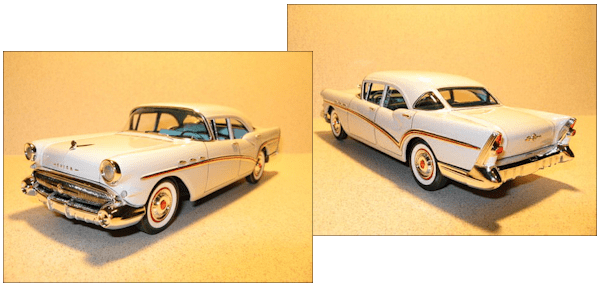 My Uncle Edgar had ordered the car in the fall of '56 and promptly died of a heart attack in the Spring of '57 before taking ownership of the car. My Aunt May ended up with it. She was about 98 pounds soaking wet and drove a Nash Metropolitan (remember them?), the original American mini-car!




There wasn't much chance of her driving a three ton behemoth like the 1957 Buick Special. Heck, the front bumper on the Buick probably weighed as much as the Nash! You could nearly stow the Nash in the Buick's trunk! The Buick mostly sat for ten years in my aunt's garage. It was taken dutifully every spring and fall for oil changes and tune ups. My aunt believed in keeping it in top shape. It was painted once, "Just to keep it fresh looking," she said. And it always had a full tank of gas. "Cars run better that way," Aunt May told me once. But it was too much car for her, so she gave it to me for my 16th. birthday.

It was in near showroom condition with less than 15,000 miles on it. It displayed the McLaughlin Coachworks plaque fastened to the bottom of the driver's door frame. It had a 400 CID engine and Dyna-Flow transmission (the one with no shift points!) which, in spite of the massive size/weight of the car, could chirp the rear tires when you pressed the petal to the metal at 60 MPH. I once had a BOSS 302 Mustang pull up beside me on the highway and signal, "Race?" Was he surprised when I pulled away from him for the first 30 seconds!

Yeah, I know, but it was 30 seconds… and, oh yeah… it also had a humongous back seat! :o)

Yep. 1967 was a very good year! And Jefferson Airplane let us all know that Alice In Wonderland never really was for kids.