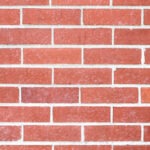 The two sisters at the church youth group weren't the only siblings that entered my life. There were the twins, but that's for another post. I dated one sister and married the other (not the twins) but that comes later, too. These particular two sisters were wonderful friends for one year at high school. I often wonder where it could have gone had I been a little more in tune. Sheesh, Steve! Wake up buddy.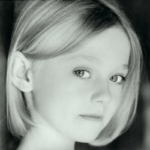 Grade six found me exchanging notes with Adele. We were in different classes and so I dropped mine in her boots, lined up in the basement, as our class passed by on it's way to swimming lessons and she left her reply in my boots when leaving school for the day but before our class returned from the pool some miles away. How disappointed I was if there was no note waiting for me. The next day seemed so far off.

My very first love was Mary Jane "Boo" Johnson. She lived next door to us when we lived on Pierce Avenue in Hamburg, NY. It was 1957 and I was five and a half years old. At that age the "and a half" is important. Boo was living with her grandmother, my mother's best friend, while something was being done about her family's living arrangements.

It was 1967 or so. The Fairlane was THE muscle car. It would be even better next year. The Vietnam war was in the news every night when it wasn't being replaced by stories about the civil unrest across the U.S. Last year Sgt. Barry Sadler had sung about the Green Beret. Next year John Wayne would show us how gung-ho they were. Kent State was a couple of years off yet. Billy and Sue (B. J. Thomas) was still on the charts. I met Margaret during initiation/hazing week at Beamsville High.

I was in high school. I don't remember which year but it was early on. Margaret was no longer on the scene, which saddened me greatly, but it wasn't the last time my heart would be broken.

My older sister, Sheila, listened to WKBW, the Buffalo NY rock station, on her transistor radio. She listened to it a lot and, seven years her junior, I got to listen to it too as she was often left in charge when our parents went out. Jay Nelson was the night time DJ and hosted the All-Night House Party. My sister listened to it late into the night. The sound, even with volume kept low, filtered through into my bedroom through the common wall. My parents, at the other end of the hall and separated from my sister's room by the stairwell, heard none of it.