Change Is In The Air…
Heraclitus
, a Greek philosopher, 535-475 BCE, said, "
The Only Thing That Is Constant Is Change
."
Isaac Asimov
, a science fiction writer and professor of biochemistry, 1920-1992 CE, built upon it this way, "
The only constant is change, continuing change, inevitable change
."
Albert Einstein
, the theoretical physicist who developed the general theory of relativity and perhaps the greatest mind to ever live, 1879-1952 CE, simply proved them both right.

This concept has been one of my favorites for as long as I can remember and, embracing it, I am changing this website to have a more basic purpose; to simply be about me, my thoughts, what I have done, to be a mark of my passing this way, perhaps in my own way to say, "I was here!"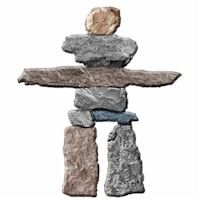 If you came looking for the old site, at least that part of it that deals with business and personal success, you will find it still available here: From Website To Wealth. Yes, change is in the air. Always.